Mindful Innovations, P.L.L.C. is an integrated healthcare clinic that provides mental health, substance abuse treatment, and therapy to patients of all ages with various mental health disorders. 
Mindful Innovations is now a Spravato treatment Center for Treatment-Resistant Depression and Suicidal Ideation.
We also provide IV Ketamine Infusions, IV Hydration Therapy, and a Weight Loss program. 
Our approach to wellness reflects the interconnection between mind and body. 
Click here to learn more about the biopsychosocial model, the foundation of our approach.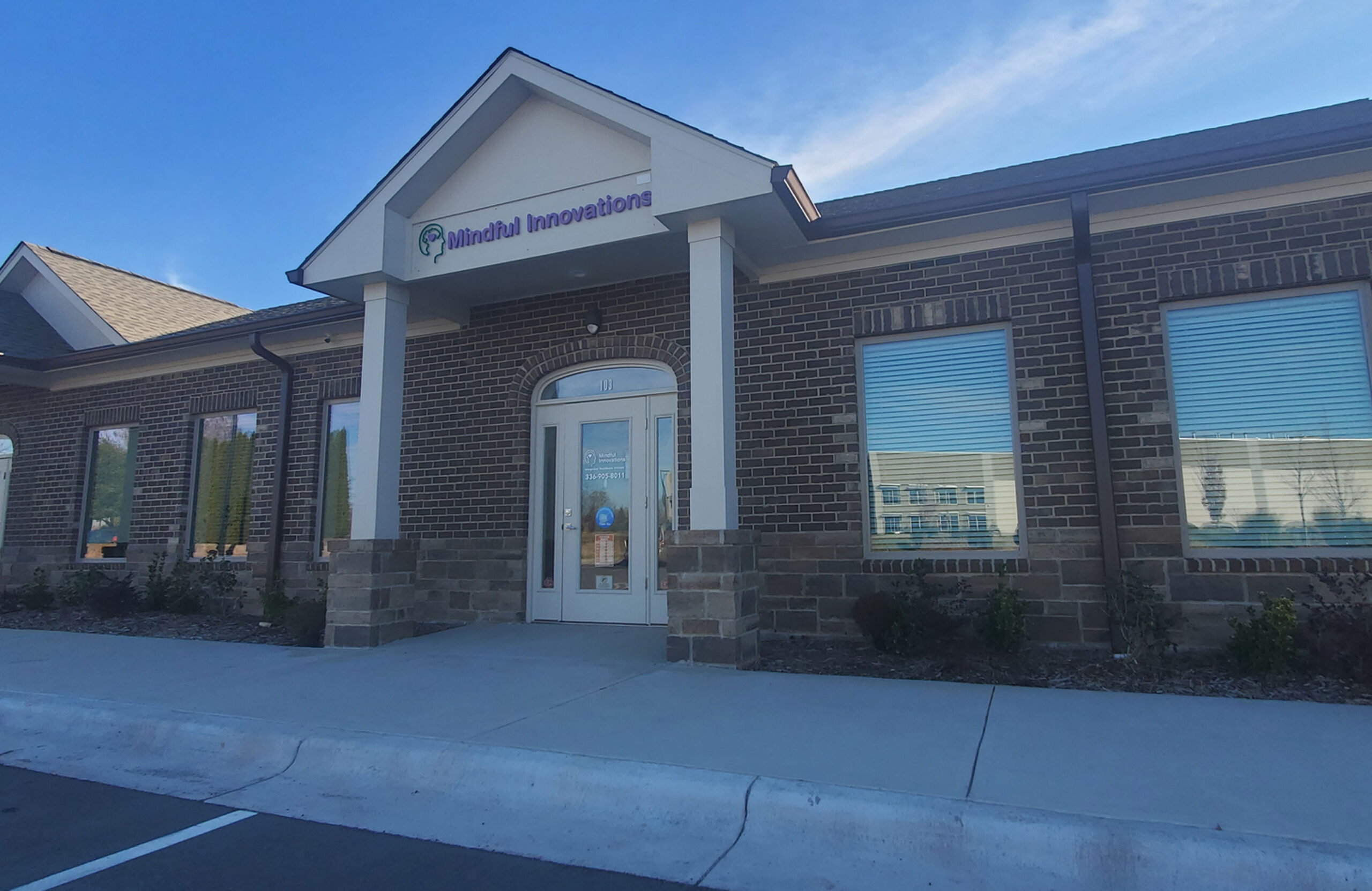 4154 Mendenhall Oaks Pkwy
Suite 103
High Point, NC 27265
To be committed to the wellness of individuals, their families, and the community through prevention, intervention, treatment and education.
We believe that the most effective health employs patient-centered and strength-based treatment approaches that are individualized for each patient and are provided by multidisciplinary teams of treatment professionals. 
To be most beneficial, care must be provided in a supportive atmosphere where patients, family members, and professionals play active roles in the wellness process. All populations should be provided equitable and quality care while being treated with the utmost dignity and respect.
Our focus is on quality of care and service to our patients through:​
Compassion towards the community we serve

Respect of everyone's unique path towards their healing

Sincerity in how we treat each other every day

Acceptance of everyone's right to compassionate care

Empowerment for everyone to have a voice and participate in their care   
Innovating Minds with Compassion
Learn how we can help you on your weight loss journey.